Last month I made a post about the recovering of a Minolta Autocord by Lee Lira from Australia. The post can be found here: Link to Lee's Minolta Autocord post. Since posting, Lee's been busy making by hand a Panoramic Medium Format Camera. When he told me that he intended to do this, I replied that it would be great to see what could be obtained from such a camera. His returning email had an attachment from his Mark I camera.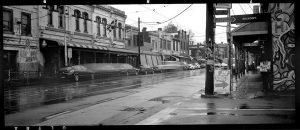 Wow! What a camera! Lee built the Mark I camera using a 1959 Schneider Symmar 135mm f/5.6/235mm f/12. lens. FFD was initially set at 131mm, which is great for distance shots. Though after a few experiments Lee moved this forward to 133mm to achieve a bit of hyper focal.  A huge improvement he tells me. Take a look at that scan above. I'm sure like me you will find yourself totally agreeing with him.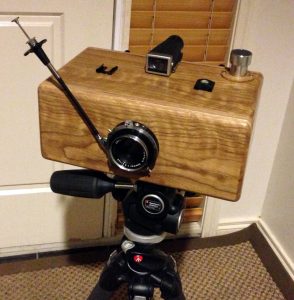 The bits & bobs came from a Horseman 6X9 Press back & a Graflex viewfinder. Lee did have to play around with homemade masks. These took a bit of time until he had them nailed.
Moving on to the FAC Mark II, I watched in awe the speedy development of this camera, the pace that Lee works is lightning fast indeed. Going by the emails, I roughly worked it out to be around 4 weeks from start to finish. This was not including planing or the purchasing of parts. The body of the Mark II is handmade and beautifully sculptured from 19mm Redgum hardwood, "extremely hardwood" Lee tells me.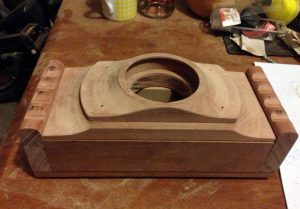 All glued and screwed, my love of woodwork is just a hobby, Lee tells me.  And I think you will agree, it's something he executes well. So much so, that I plan to ask him if he would like to undertake a small commission.
The lens for the Mark II is a 1985 Schneider Super Angulon 90mm f8 in a Copal shutter, giving an image circle of 197mm. This will allow an impressive 6X14 format using 120 roll film. Wow!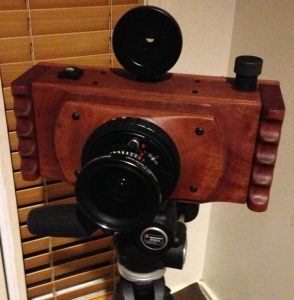 The first test results from the camera in my opinion were very good, but Lee did say he noticed a small amount of flare and the lens needed slightly adjusting to achieve better focusing.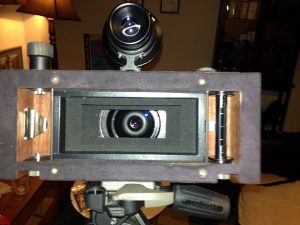 With the help of my camera flock material and film camera light seal foam flare was eliminated. Lee with his keen eye for detail and determination adjusted the lens to achieve the desired focal placement of the lens, the results certainly speak for themselves.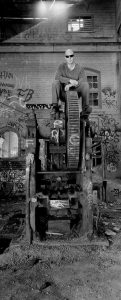 All photos in this post remain the copyrights of Lee Lira and should not be used without his consent.
To see more great photo's from this camera and Lee; www.facebook.com/foundmelbourne