25/09/2017
New Limited Edition camera leather added to shop. Here
03/06/2017
Olympus Trip 35 pre-cut light seals kits back in stock!
Can be found here; Olympus Trip 35 light seal kit
UK Offer. Spend £15 or over and receive free postage. (Free postage option on check out page)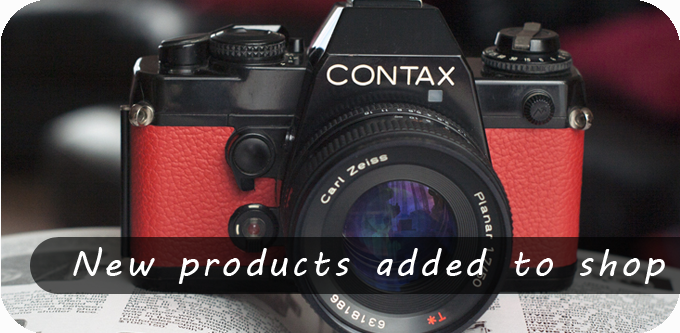 14/07/2015
It's been a long road, and at last the shop issues have been fixed. I'm now in the process of returning the great products to the shop and setting them at favourable prices.
Remember products offered here are much less to those compared over at Milly's ebay account. While it is true, I do have to maintain this website, it is much less than the fee's ebay charge and the prices here reflect that. I feel this is a much honest way to do business which I'm sure you will agree.