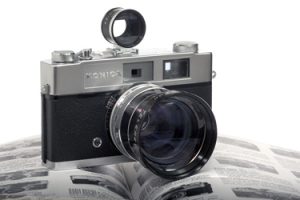 Welcome to the home of Milly's Cameras. My aim is simple; to produce the best film camera repair materials available, while offering a fair and honest service. A service that I would be pleased to receive and leave feedback for.
Customer feedback is important to me. I've used feedback to improve and build a good reputation that's been established over the years. It's nice to be told I produce quality camera repair materials and parts, and that I provide a good service. My prices I try to be fair with and I keep postage and packaging costs discounted or free.  Please take the time to look at Milly's Cameras  shop section:  A clickable link to take you to my shop
I have been collecting cameras and photography memorabilia since 1995. At the peak of this interest, owning in excess of 600 film cameras. 600 film cameras that have now been whittled down to a somewhat more manageable number.
Repairing film cameras started in 2001. Starting with my own collection and then friends. Repairing film cameras quickly became a full time job. Sourcing the correct camera parts and materials back then was difficult. This changed with the birth of the Internet though prices were very high, and orders often were lost in the post. I decided to change this by starting Milly's Cameras.
Milly's cameras journey has been a long process. Most of the materials were not readily available to the public. Machinery and tooling had unfortunately been lost along with the skills necessary. Although a long journey that was challenging at times, I feel my devotion to camera collecting and restoration was only the start; the tip of a very large iceberg!
I'm frequently update Milly's Cameras. Improving materials, suppliers, and introducing new items. I also enjoy learning new skills, re-investing in machinery and equipment. Skills and equipment that are needed to produce better products and improve the service I can give.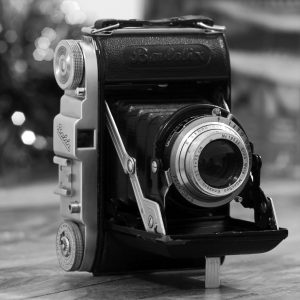 Being a supplier to the camera trade, camera retailers, ebay/etsy traders and repairers. I offer exceptional trade and bulk order discounts, to find out more about discounts and trade ordering please contact me via the contacts page. The 'Contact' tab found above, situated at the top of this page.
Furthermore, I sell real camera leather with self-adhesive backing in 20 different colours and a variety of finishes. This number fluctuates depending on stock levels and availability though I do try to keep a good stock at all times. And should you be after something that little bit more unique, please do get in touch, I will do my utmost best to help you.
Milly's Cameras is more than just a job and business, it's my passion and ingrained into me. Enjoying all aspects of film photography and cameras. Providing an excellent customer experience, and my best efforts to extend the life of your film camera is as every bit rewarding for me.
A huge thank you to all my customers for allowing me to continue with this passion, I'm in debt to you.
Darron